All the talk this year, 2021, has been about the recruiting challenges. And the recruiting challenges are real and based on birth rates for the past 30 years in the US, will continue to get worse. Population Research Institute has put out data showing the total new births in the US per 1,000 women since 1909. The data is staggering when you think of what that means for our decreasing workforce to come.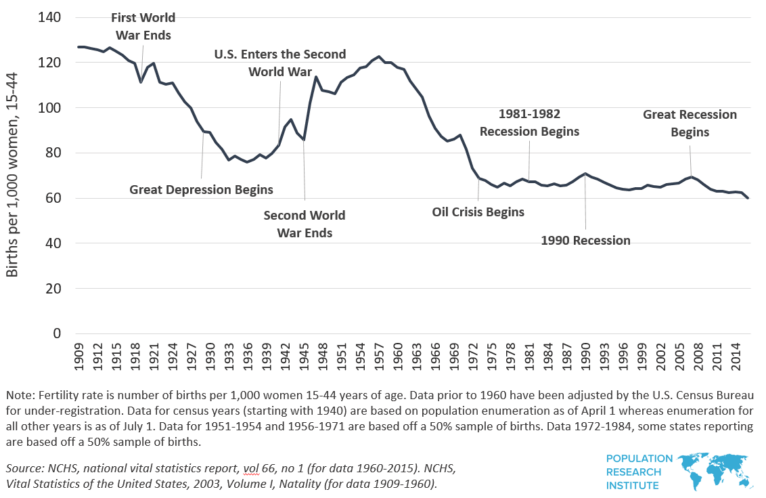 In recent decades, however, women have increasingly opted to postpone childbearing. The shift has been so consistent across the U.S. that the birth rate for women in the 30-34 age group has now surpassed the 20-24 age group. There are far fewer teenage brides than in years past, and more and more young women are choosing college over childbearing.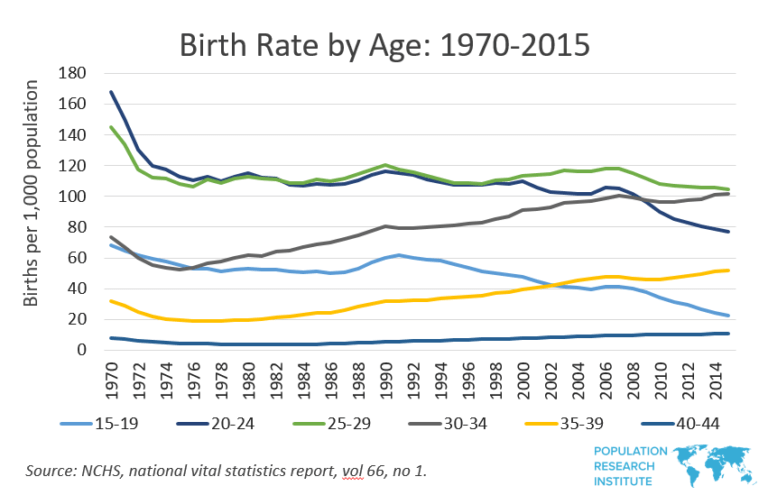 The US isn't alone in these birth rate trends. If we look at other countries like Canada, Australia, Chile and Argentina we see similar decreasing trends in birth rates and available work force.
Canada 1950-2021 birth rates: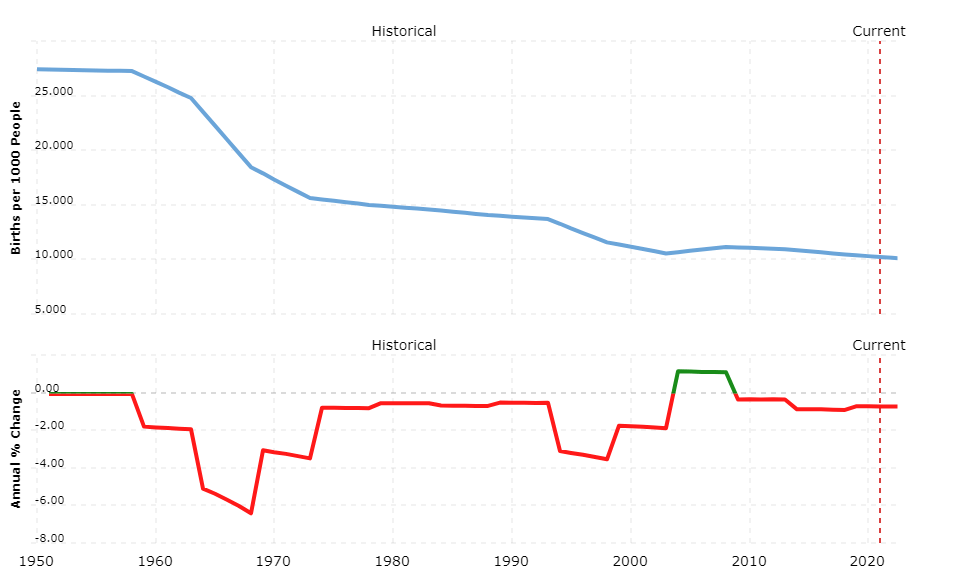 Australia 1950-2021 birth rates: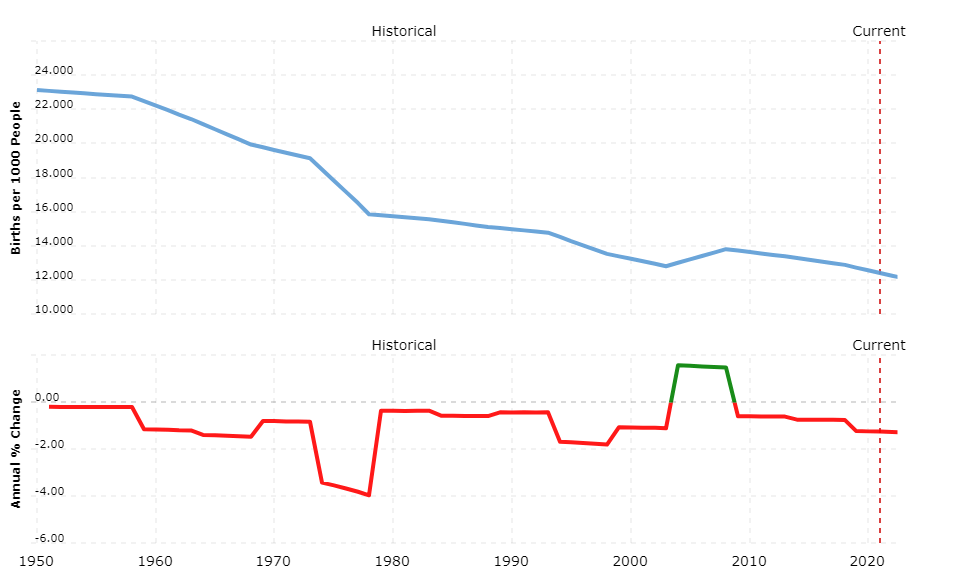 Chile 1950-2021 birth rates: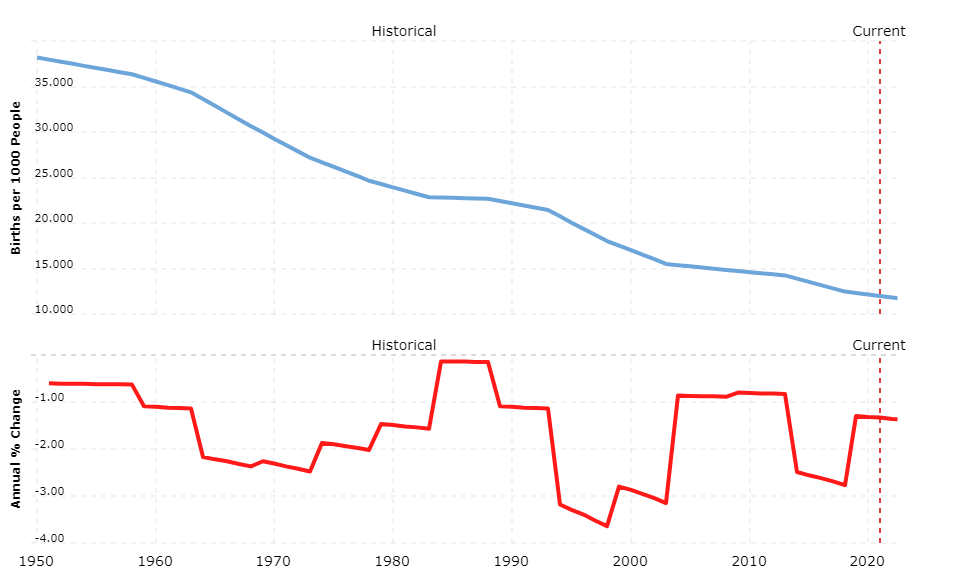 Argentina 1950-2021 birth rates:
Now, complicate the lower birth rates with a global Pandemic and we have a recipe for disaster. Not to mention how difficult it is for foreign born workers to get a work visa in the US.
Here are just a few things Covid did to our workforce in 2020:
Forced Baby Boomers into early retirement and they may never return
Taught blue collar workers how to manage our unemployment and state assistance programs, which may lead to some never returning to a full-time position
Encouraged parents to be more lenient on their 20-something kids and let them live at home longer without a full-time job or working on a college degree
Combine those covid related issues with the steady decline in birth rates in the US and we have a national labor shortage that won't be going away anytime soon.
To help make sure you can keep your doors open and company running, consider the following strategies to boost your hiring and retention efforts.
Company Culture: What word would your current employees use to describe your company culture? Take an anonymous survey. If you don't see words like Innovative, Fun, Creative, Flexible, Nurturing, Collaborative, Motivating, Challenging, Trusting, Progressive or Transparent as some of the words, you need to start making changes now. Sometimes your company culture can improve by simply giving your employees a voice.
Work-Life Balance: Remote work and flexible schedules are becoming more popular than ever thanks to Covid. Try to keep up with current workplace trends. Depending on the industry and shift schedule, remote work might not be possible, so consider other ways of offering more flexibility to your workers.
Signing Bonuses: Offer a back-to-work incentive or signing bonuses. Consider offering a perk as a competitive differentiator and the reason that a candidate decides to choose your company versus another. For example, Amazon and Jack in the Box are reportedly offering a $1,000 signing bonus, and Uber and Lyft have also offered large bonuses to get people driving again.
Offer referral bonuses: Yes, your existing employees are your best source for finding new hires. Companies all over the US are starting to offer referral bonuses of $1500 and more paid out over the first 12 months. Referral bonuses are designed as both a recruiting tool and a retention tool. So if you offer a $700 dollar referral bonus, pay $100 at 30 days, $200 at 90 days and $400 at 6 months.
Increasing workers' wages: When push comes to shove, it may make a big difference to take another look at the salaries you're offering and see where there's room to increase wages in order to gain a competitive edge. Amazon is now paying new hires an average of $17 per hour, up from $14 to $16.50 per hour. Walmart raised its average hourly wage to $15. Some companies in the restaurant industry, too, such as Chipotle and McDonald's, are reportedly increasing wages for their workers.
Get help with recruitment: Many hiring challenges can be mitigated by partnering with a professional recruiter. From firsthand experience, I know that recruiters' robust networks and tested hiring strategies can find qualified matches for your roles faster than filling the role yourself. With the cost of applications and lack of candidates on job boards, seeking a professional experienced in recruiting can be game-changing for employers.
Play up your company benefits: Do you offer any unique benefits like free lunches or dinners? How about attendance bonuses for in office support? What does your retirement program look like? Quarterly bonuses based on performance? Do your company's products or services solve challenges or improve lives? Is your company making the world a better place? Is your company culture awarded and recognized? Share what makes being a part of your team special while highlighting what's in it for the employee. What are the top three feel-good reasons someone wants to work with your company? Share those throughout your career pages, social media channels and on your job postings.
Get their attention early: Open internship opportunities with your local high schools and community colleges. Stress training programs and career mapping in your job ads. Consider offering a "get your foot in the door" approach to job seekers with guaranteed raises at 30, 60, or 90 days. Offer on-site training programs to anyone new to your industry and get them up-skilled using your own techniques in the business. In my experience, employees who are learning and who have mobility from an apprenticeship into a full-time paid role tend to stay longer and are more engaged with their employers.
Second Chance Program: Not all of employees have a squeaky-clean record. Create a 2nd chance program that allows future employees that don't meet your criminal background requirements a limited work opportunity with a 12–24-month probation where they are not eligible for a promotion or job change.
Automation and Technology: Now is the time to start looking at automating your process and maximizing your systems. We need to make jobs and processes quicker and easier where possible. We will never be able to eliminate our human capital, nor would we want to, but you need to have a plan.
Don't Fear The Labor Shortage
Make sure you are asking yourself some of these questions every few months:
Are your employee benefits enticing?

If so, to what age group?

Do you have an active internship program?
How could company culture be improved?
Does "fun" fit anywhere in your work place?
Do you need immediate or flexible recruiting help outside of your hiring team's capacity?
Conclusion – Start now asking the questions and making changes to both attract new talent and get them to stay. There is hope during difficult times. When faced with challenges, the companies willing to change, in the famous words of Jim Collins, can go from Good to Great!